Panorama P4 & P6
The most amazing USB keyboard controllers you have ever seen with Panorama DAW Integration and advanced generic MIDI capabilities.
Learn More…
Panorama P1
Powerful desktop MIDI USB controller functionality including Panorama DAW Integration in a compact form factor.
Learn More…
Click on the icon to read more about Panorama Integration for your DAW:
Panorama T4 & T6
Powerful Panorama-class performance MIDI controllers with full VST/AU instrument plugin control in any DAW, 2nd Gen keyboard with 49 or 61 keys, aftertouch, note repeat, great pads and Nektar DAW Integration.
Learn More…
Impact LX88+
88 note semi-weighted MIDI controller keyboard with 8 pads, Nektar DAW integration for 11 DAWs and master keyboard features.
Learn More…
Impact LX61+ and LX49+
61 & 49 note USB MIDI controller keyboards with 8 pads and Nektar DAW integration.
Learn More…
Impact LX25+
25 note DAW controller with the same powerful DAW integration as it's bigger brothers, in a compact form factor.
Learn More…
Impact GX49 & GX61
Deceptively simple, the Impact GX49 & GX61 keyboards are for those who don't need lots of controls. Even so, they feature Nektar integration for 11 popular DAWs.
Learn More…
SE 25
Our most compact MIDI controller keyboard with 25 mini keys fits in any backpack – and even includes  DAW control.
Learn More…
SE 49
Just play: Entry level controller with full-size keys and all the features you need when starting out. Includes basic DAW control.
Learn More…
NEW

 Aura
Nektarine Beat Composer
Powerful beat creation and performance MIDI Controller with step sequencer, pad repeat engine and incredible plugin control for VST, VST3 and AU!
Learn More…
Pacer
Hands-free MIDI and DAW control with the Pacer MIDI DAW Foot Controller. Integrate your DAW, MIDI-gear, FX and amp with plenty of switching power!
Learn More…
BOLT
Harmonics Synthesizer plugin for Mac OS and Windows DAWs.
Compatible with VST, VST3 and AU.
Experience the speed of new sounds – literally!
Learn More…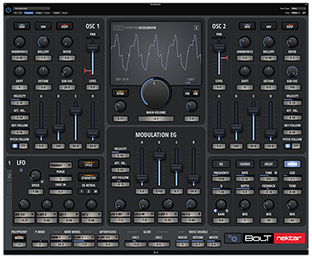 NP-1, NP-2 & NX-P
Solid universal foot switch and expression pedals. Connect to all standard sustain or switch sockets. Switchable polarity.
Learn More…