Using SE25, SE49 or SE61 in Bitwig Studio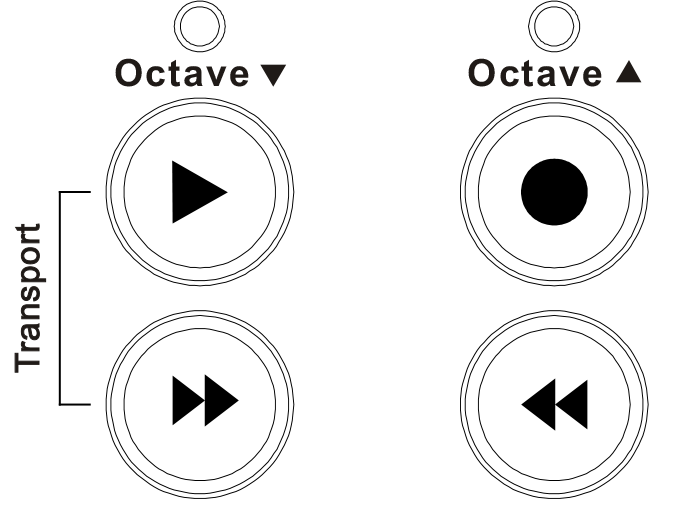 TRACK OR PATCH NAVIGATION WITH REW/FWD BUTTONS
Press the two buttons labelled [Setup] on your SE61. The Setup menu is now active.
On the keyboard, press the key with the [Track] label above (D#2).
Press the top C labelled Enter to confirm selection and exit Setup.
The [Rewind] and [Forward] buttons now navigate tracks.
Assign the buttons to change patches by following the same steps, replacing the Track key with the one labelled Patch.

TRANSPORT CONTROL
Press the [Play] + [Rewind] buttons (the two buttons on the left) on your SE61 at the same time to assign the 4 buttons to transport functions.
Each of the buttons now control transport functions according to their label: Play, Record, Rewind and Forward.
Press [Play] + [Rewind] again to exit transport control.
CONTROLLING VOLUME
The SE61 fader control is assigned to control volume of the currently selected track.
Move the fader all the way up and down. The mixer volume for the currently selected track is now controlled by the fader.