MacOS Catalina (10.15) Compatibility
Nektar software has been tested and is known to be compatible with MacOS 10.15 Catalina. When you run some Nektar installers you may encounter the following warning: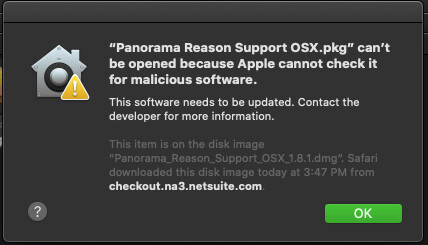 If you encounter this error message, simply right-click on the installer and select 'Open', you will encounter a similar message but you will be given the option to open the installer anyway. Just click the 'Open' button, as shown below.